Celebrating AAPI Heritage Month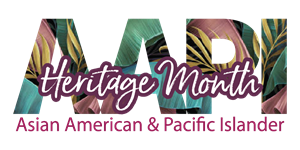 May is Asian American and Pacific Islander (AAPI) Heritage Month! Asian American and Pacific Islander Heritage Month recognizes the contributions and influence of Asian Americans and Pacific Islander Americans to the history, culture, and achievements of the United States. Throughout AAPI Heritage Month, we highlight:
How the diversity of AAPI people, cultures, languages and traditions enriches our community.
The important contributions made by AAPI health care trailblazers to the field of medicine.
Our local providers and partners who serve the San Mateo County AAPI community.
Working to achieve health equity for all of our members
Learn more about Diversity, Inclusion and Health Equity at HPSM
Stay tuned for more cultural awareness month celebrations coming in 2023!
June – Lesbian, Gay, Bisexual, Transgender, Queer, Intersex & Asexual (LGBTQIA+) Pride Month
July – Disability Pride Month
September 15 to October 15 – Hispanic Heritage Month
October – Filipino American History Month
November – Native American History Month