CareAdvantage Dual Eligible Special Needs Plan (D-SNP) 2023

CareAdvantage
by Health Plan of San Mateo
CareAdvantage is a health insurance program that combines Medicare and Medi-Cal into one comprehensive, convenient plan. It also provides extra benefits and is available to eligible HPSM Medi-Cal members.
Who is eligible
You can join CareAdvantage if you:
Live in San Mateo County
Have Medicare Parts A & B and
Have full-scope Medi-Cal through the Health Plan of San Mateo
What is covered

No copays, premiums or deductibles for
Doctor and hospital visits
Shots and lab tests
Chiropractor and acupuncture visits
... and more!

Large provider network to choose from
650+ primacy care providers (PCPs)
6,000+ specialists
17 hospitals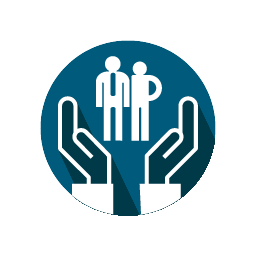 You will be matched with a Care Manager who is your one point of contact for all your health care needs. Your Care Manager works with you to create a care plan that coordinates all aspects of your care. They also help you:
Find doctors and specialists
Make health care appointments
Set up no-cost rides to health care visits
Help you transition smoothly back home after a hospital stay
Get follow-up care after doctor's visits, hospital stays and outpatient surgery
Connect you with programs such as home health care, housing supports, meal programs and more


Prescription drug coverage managed by CareAdvantage
$0 premium
Low or no copays*

Generic drugs $0, $1.45 or $4.15
Brand-name drugs $0, $4.30 or $10.35

More than 500 over-the-counter (OTC) medications at no cost
Other drugs not normally covered by Medicare Part D including finasteride 1 mg (generic Propecia) for hair loss and tadalafil 5 mg (generic for Cialis) for erectile dysfunction.

to approved health care appointments and the pharmacy – learn more

Dental care managed by HPSM
giving you more dentists to choose from – learn more


including a free annual exam and $175 towards glasses or contacts every year.

Outpatient behavioral health care
that includes referrals to therapists in HPSM's network.
For information, call a licensed CareAdvantage Medicare Specialist
Toll free: 1-888-252-3153 Local: 650-616-1500
TTY: 1-800-735-2929 or dial 7-1-1
Hours: Monday–Friday 9:00 a.m. to 6:00 p.m.
---
CareAdvantage Dual Eligible Special Needs Plan (D-SNP) is a health plan that contracts with both Medicare and Medi-Cal to provide benefits of both programs to enrollees. Limitations and restrictions may apply. For more information, call the CareAdvantage Unit or read the CareAdvantage 2023 Member Handbook.
Benefits and co-pays may change on January 1 of each year.
If you speak other languages other than English, language assistance services, free of charge, are available to you. Call 1-866-880-0606 (TTY: 1-800-735-2929 or dial 7-1-1). ( Download this statement in multiple languages.)
H6019_Web2023_M
Page updated October 1, 2022