Your Member ID Cards
Your HPSM ID card came with your Welcome Packet
Your HPSM CareAdvantage ID Card
Your CareAdvantage ID card is proof of your HPSM membership
Information on the front includes:
Member Name
Member ID number
Date of Birth
Plan Effective Date
Rx Bin number
RxPCN number
HPSM Dental phone number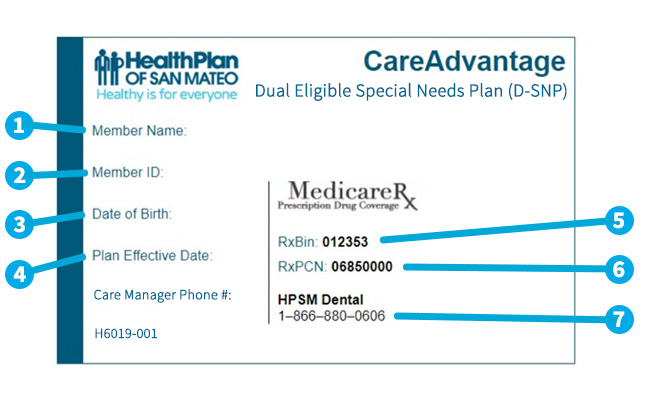 Information on the back includes:
Emergency instructions
Contact info for CareAdvantage Unit
Mental health services phone line
HPSM's Nurse Advice Line phone number
A section with information for your providers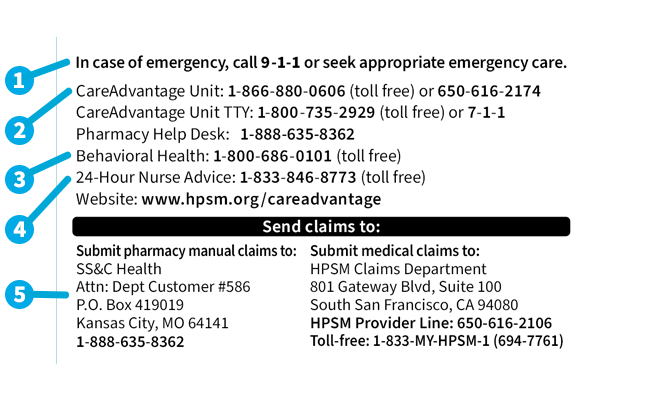 Your Medi-Cal Benefit ID Card (BIC)
Your Medi-Cal Benefit ID Card (BIC) is proof of Medi-Cal enrollment
New BIC Card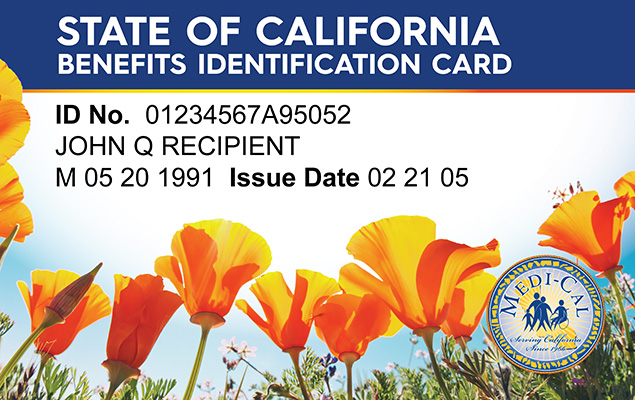 Old BIC Card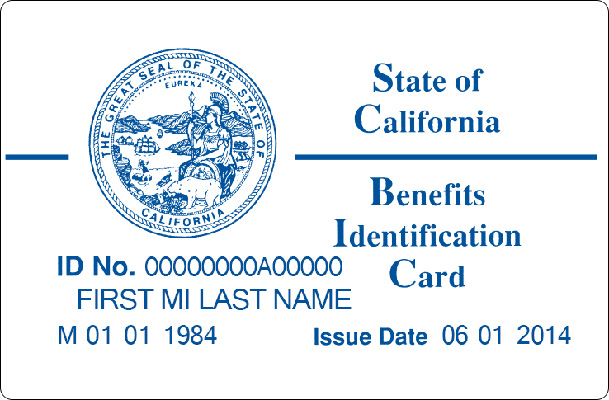 ---
CareAdvantage Dual Eligible Special Needs Plan (D-SNP) is a health plan that contracts with both Medicare and Medi-Cal to provide benefits of both programs to enrollees. Limitations and restrictions may apply. For more information, call the CareAdvantage Unit or read the CareAdvantage D-SNP 2024 Member Handbook.
Benefits and co-pays may change on January 1 of each year.
If you speak other languages other than English, language assistance services, free of charge, are available to you. Call 1-866-880-0606 (TTY: 1-800-735-2929 or dial 7-1-1). ( Download this statement in multiple languages.)
H6019_Web2024_M
Page updated November 1, 2023