Celebrating LGBTQIA+ Pride Month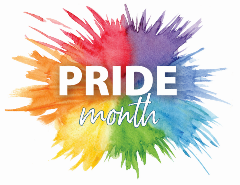 June is LGBTQIA+ Pride Month! LGBTQIA+ stands for lesbian, gay, bisexual, transgender, queer or questioning, intersex, asexual, plus many other sexual orientations and gender identities. During the month of June, we:
Celebrate the LGBTQIA+ community in San Mateo County.
Acknowledge the improvements made in access to health care or other community services for the LGBTQIA+ community.
Recognize that there is much work to do as the LGBTQIA+ community still faces discrimination and bias.
Stand committed to our continued efforts to ensure all individuals in the LGBTQIA+ community receive equitable care and services.
Working to achieve health equity for all of our members
Stay tuned for more cultural awareness month celebrations coming in 2023!
July – Disability Pride Month
September 15 to October 15 – Hispanic Heritage Month
October – Filipino American History Month
November – Native American History Month