Your New ID Cards
Make sure you have your Medi-Cal Benefits Identification Card (BIC)
You need your Medi-Cal Client ID Number (CIN) to get your medications at the pharmacy. Your CIN is on both your BIC and your HPSM ID card. Bring either of these cards with you to the pharmacy when you pick up your medications.
If you use your BIC to pick up your medications, your pharmacy will also need the following numbers to bill Medi-Cal Rx for your drugs. These numbers are already listed on your new HPSM ID card:
BIN number: 022659
PCN number: 6334225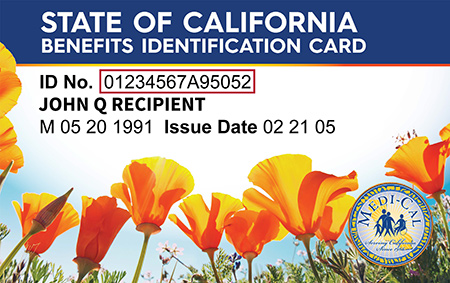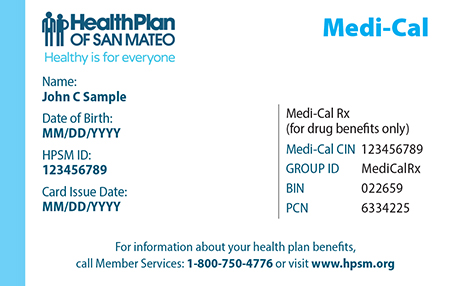 If you did not receive your BIC, or do not know where it is, you can ask for a new BIC from San Mateo County Human Services Agency. Call (toll-free) 1-800-223-8383.