Staff Spotlight: Filipino American History Month
An Interview with Chris Esguerra, MD, MBA, FAPA, CHCQM
HPSM's Chief Medical Officer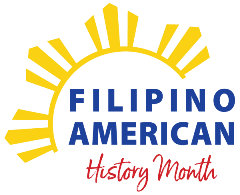 At an individual level, cultural awareness ensures that our members feel heard, understood and supported in their health care experience. At a community level, culturally informed care reduces racial and ethnic disparities in health care. Having network providers and staff from a variety of racial, ethnic and cultural backgrounds who represent our community's rich diversity is one of HPSM's top priorities. That helps us improve our members' health care experience and ensure everyone has equal access to quality care.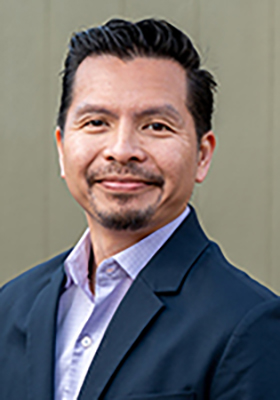 That's why we are very fortunate to have a Chief Medical Officer (CMO) whose experience as a Filipino American gives him unique insights into how we can achieve health equity for all. Chris Esguerra, MD, MBA, FAPA, CHCQM is a highly accomplished health care leader who is board certified in both Psychiatry and Health Care and Quality Management. We asked him about his Filipino American heritage and how it informs his approach to health care.
When did you come to the U.S., and what was your experience like?
I came to the U.S. when I was seven years old, after we had lived in Nigeria for four years. The change from the Philippines to Nigeriawas similar to the change from Nigeria to the U.S.: my family couched both as an adventure. So while coming to the U.S. was a change, my parents did a lot to frame it as normal, even fun.
Our first place in Southern California was a little studio for five of us. Looking back, even though we were poor and just starting out as my parents worked to establish themselves, we were always part of a community in Southern California.
What was and is your "U.S. experience" as a Filipino, and how did that evolve?
I am and was always a curious person. While being surround by my family's version of Filipino culture through food, celebrations, get-togethers and community, my sense of identity was regularly fed. My early years in the U.S. also exposed me to a diversity of people, given the schools I attended and our neighbors. The diversity also became more apparent as I became friends with other Filipinos who had different histories. Some were fourth generation U.S.-born, some were mixed, some more recently immigrated than me. Being immersed in that diversity, I took it as a given. Then around the start of high school, my parents achieved the American dream of buying an inexpensive house in the Inland Empire. This meant a new school for me, where I was one of perhaps eight or so Asians. I then truly understood the value of diversity and community. Our family rebuilt our community, but it was mindful and took effort. My father cooked more as a means to maintain identity and I got to cook and learn alongside.
When I started college at USC, I participated in the Asian Pacific Islander Student Association and met more Filipinos of varying backgrounds, many of them U.S.-born. At the same time, I was forming my own social group, focused on my studies, while also working to pay for school and living expenses.
It wasn't until my last year of medical school that I was fortunate to visit the Philippines and stay with my Ninangs, my godmothers. I have eight Ninangs since I was the first born among my mother's group of high school and university friends. Four lived in the Philippines at the time, and not only did I get to visit family and experience a country I barely knew, but I got to understand aspects of traditional healing as part of my research trip. This trip left me with a deeper understanding of being Filipino, which helped me feel rooted in that identity despite living in the U.S.
I have maintained strong contact with my Ninangs, often visiting those who have relocated to the U.S. In 2014, we arranged a large get-together in Hawaii, the most central spot for all of us. They got to meet my partner, Lee, and we enjoyed each other's company mainly through food.
Food continues to be an anchor point culturally, such that large celebrations, like my recent birthday, featured Filipino food. Even with vegan or plant-based-only friends, I've been able to adapt many Filipino dishes to suit their diet. While I wish there were more Filipino restaurants in my area, I eat at and support the ones that I can.
What inspired you to become a physician, and how you did you decide to study medicine?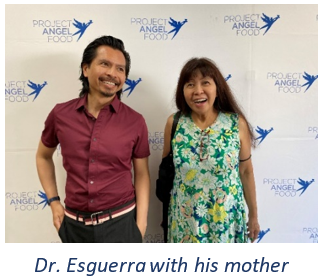 Before college, I knew I was interested in the sciences, but I was also interested in what my father did. He was an informal Hilot, which is a massage healer. Whenever anyone in the family was ill, he would massage the "bad air" out of us. His work in helping others inspired me. In college, I teetered between going to medical school versus continuing with a PhD in chemistry. I made sure I experienced both as much as one can. I found that I really enjoyed my time volunteering at a hospital, getting to observe with the physicians and nurses. The impact of helping others resonated with the values I grew up with: community and service. I realized I wasn't interested in a solitary experience in a lab and made the choice. My parents and Ninangs were proud of the day I got into medical school and started my journey to become a physician.
What was your journey like from medical school to now Chief Medical Officer?
In medical school, I was drawn to both surgery and psychiatry. I enjoyed surgery for the technical aspects of the role. I realized I enjoy psychiatry for the personal and emotional work with patients and the holistic approach. I was fortunate to have matched into my first choice: San Mateo County's Psychiatry Residency Training Program. Of the four in my year, there were two Filipinos. After my first year focusing on hospital based rotations, I settled into North County Clinic based in Daly City, helping treat a diverse group of patients and working with a number of Filipino clinicians. My mentor, Chito Crisostomo, MD, as well as my program director, supported a number of culturally focused initiatives I participated in or led.
While patient care is rewarding, I saw patterns that could not be readily addressed at the clinic: people struggling with housing and food, family dynamics, lack of community support, lack of social connection and more. I thought the health care system could do more, and San Mateo County Behavioral Health and Recovery Services offered a number of opportunities. I took those experiences into my first role at the San Mateo Medical Center to focus on integrating psychiatric care into primary care—meeting patients where they were, making sure our services met their language and cultural needs.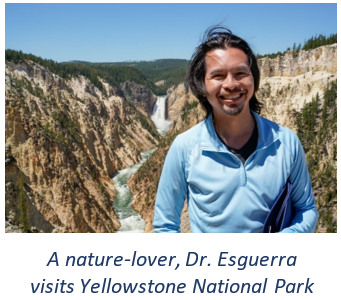 I worked for Kaiser South San Francisco for a while and enjoyed the work they did with the Filipino community. Interestingly, I was the only Filipino psychiatrist at Kaiser SSF at the time and quickly saw most of the Filipino patients. I saw that leadership roles make an impact and having someone who looks like me in leadership also matters. I was fortunate to be chosen for the role of Deputy Medical Director for San Mateo County Behavioral Health and Recovery Services (BHRS) where my diverse teams worked on integrating care and services for various populations. I am most proud of how we demonstrated strong integration between primary care, behavioral health and social services as well as care and services for those with intellectual and developmental disabilities.
During this time, I got to learn more about HPSM and joined the team in 2014 as Director of Behavioral Health. Several months in, the CMO stepped down, and I served as Interim CMO. HPSM at the time was initiating a number of community-based efforts in addition to operating the CareAdvantage Cal Medi-Connect pilot. The work to facilitate multiple organizations working together in service of a community was rewarding and showed me the larger effects of systems level work.
I left HPSM to gain experience in other settings and context. Magellan had a statewide focus and Blue Shield gave me great experience in different payment and care models as well as latitude to integrate social care into healthcare delivery. I was excited to come back to HPSM as CMO in 2021 and return to the strong community work with a focus on equity, embedded in our mission: healthy is for everyone. That focus on community aligns with my values.
---
Learn more about how HPSM makes diversity, culture and health equity integral to health care